Business Core Value
"Infinite Technology is not about greed, It's about Innovation and Fairness"
Quality
No Compromise on the quality of the software developed. Always providing software at par with the current market standards.
Satisfaction
We understand our clients business need and always develop software keeping in mind the present business scenario to excel and exceed the client expectations.
Innovation
Always helping our customers / clients to be ahead of all major competitors through continuous innovation and use of latest technologies.
What We Do For You
Development Service
We are here to assist you in every phase of development life cycle, either it's custom development, mobile app, desktop app or web app.
Maintenance Service
Its our deauty to maintain your services, we analize and resolve all your bugs and error.
The Audit Book - A New and Secure Way To Manage Your Accounts.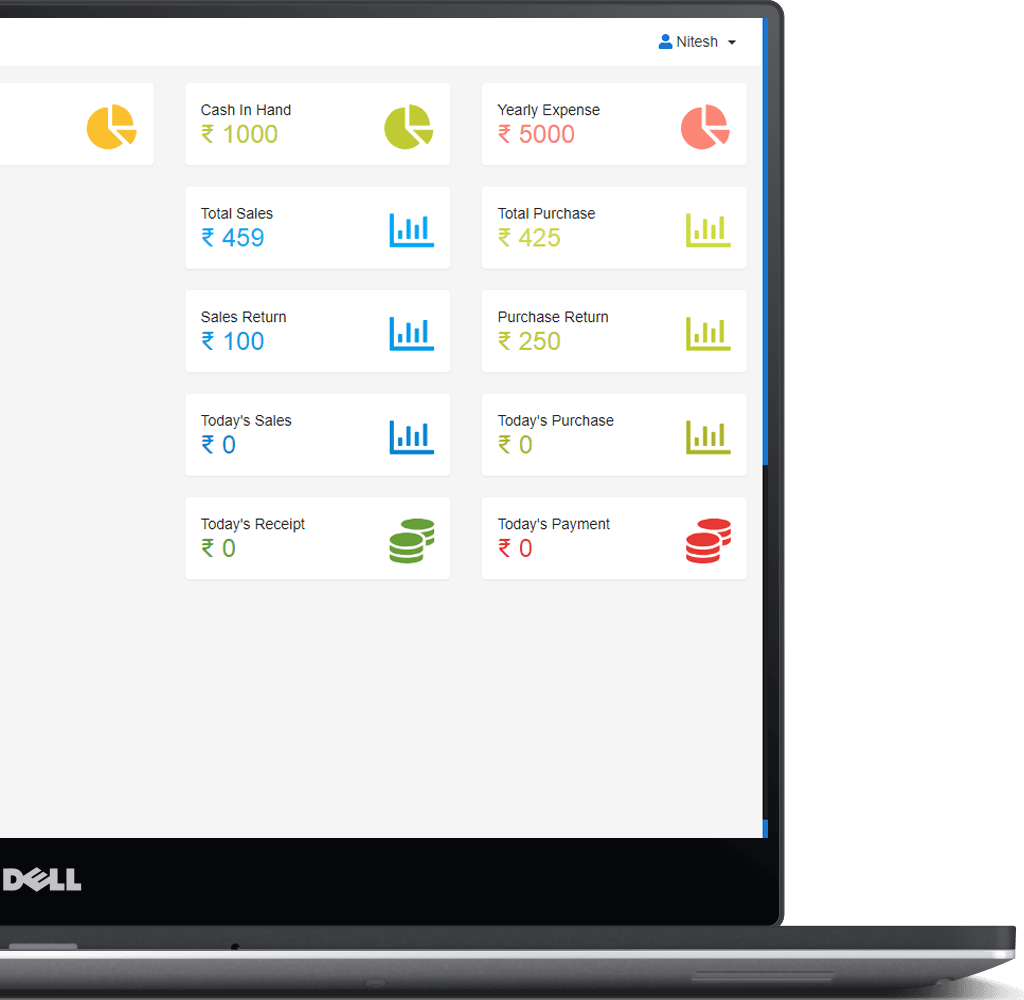 The Audit Book is an Account Management Application focuses on making things easier for businesses in to managing their Accounts, day-to-day Transaction and Clients.
The Audit Book helps you organize your data and keep it protected on the cloud so that you can keep an eye on the sales, generate business reports, create and send invoices, and see the progress of the business at anytime anywhere.
Features :
1. Easy to understand and work with.
2. Data is stored on Cloud Storage , so you can access it from anywhere.
3. Provide Search option between dates.
4. Can maintain data of every individual clients.
5. Provides Search option for every transaction, clients and category of business.
Now you can take your business anywhere you go!
Try Now !
Latest App Features
Class / Section/ Group wise message
Institute can send information on basis of Class, Section of class or Group of selected Class.
Feedbacks
Parents/ Student can send message to Institute and get one to one reply.
Signup In App
Student/Parent have to use their Mobile No for Signup.
Homework / Notes/ Alerts
Institute can easily send Images, Pdfs, Word, and PowerPoint, Excel & Video files as Classwork and Homework to parents / students or both.
We value our relationships with you. Hear it from our existing Customers.
"We are impressed with Orange App. It's the best service for Schools to be in touch with Parents. Available on all platforms and easy to register. The best part is they provide dedicated app for schools."
Dr. Jayandra Narang
Founder of The Paathshala
"We are very happy with working and ideas of Infinite Technology. They make our work easy and simple with digital technology and automation, which help us to grow business easily."
Mr. Amitabh
founder of Forman Medics Pvt. Ltd
"Infinite Technology helps Narakas Bhilai to take steps towards digitization in Hindi using Unicode. Making things very easy for us and our members which results save of time and ease of working."
mr. b.m tiwari
Sr. Executive Narakas Bhilai
"We are happy with our website designed by Infinite Technology. Through which our bussiness is expanding to all the sellers and it is very easy for us to manage our E-commerce bussiness online."
Mr Rohit Duggal
Co-Founder of Seller Saathi
"Infinite Technology has provided us a amazing website and make our work easy with digital technology which help us to expand our business easily."
Mr Santosh Dhanavade
Founder of 4-M Construction